SERIAL LCD WITH CLOUDX CloudX
Project Details
PROJECT DETAILS
The project consist of interfacing the cloudx microcontroller board with the I2C LCD (Liquid Crystal Display).these kinds of displays are required to display data, troubleshoot and know what exactly is going on in the microcontroller.
CIRCUIT DIAGRAM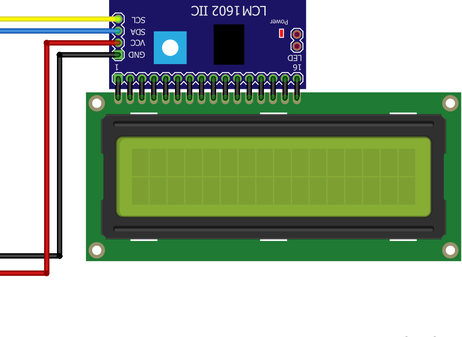 As shown above there exist the VCC --> cloudx vcc (connecting vcc to cloudx vcc)
connecting GND to cloudx GND
connect SDA(Data) of LCD to SDA of cloudx
connecting SCL(clock) of LCD To SCL of cloudx.
no need of pull up resistors for the I2C commucation lines (SDA & SCL) its been handled on the module.
MATERIAL REQUIRED
cloudx m633
I2C LCD module
female to male jumper wire
CODE
#include
#include

byte customChar[] = {
0x1F,
0x11,
0x1B,
0x11,
0x04,
0x11,
0x0E,
0x00
};


setup(){

LCDSerial_setting(16,2,0x3F);
LCDSerial_cmd(backLightOn);
LCDSerial_writeText(1,1,"CLOUDX");

LCDSerial_cmd(shiftDisplayRight);
LCDSerial_write(2,1,'A');

LCDSerial_cmd(cursorNoBlink);
LCDSerial_createChar(0,customChar);
LCDSerial_write(2,4,0); //2,4 indicates the position and 0 indicates the position of CUSTOM CHAR IN MEMORY

loop(){

}
}
OUTPUT
---